European Golf Business Conference 2020
03.02.2020 - Cascais, Portugal
The 2020 Golf Business Conference: Technology & Innovations
This year's edition has a strong focus on what the Golf Industry needs: Technology & Innovations. The Golf Business has huge opportunities embracing technology like the rest of the world does. It can save cost and it can increase revenue. This year's conference has a strong focus on the benefits of technology for our business.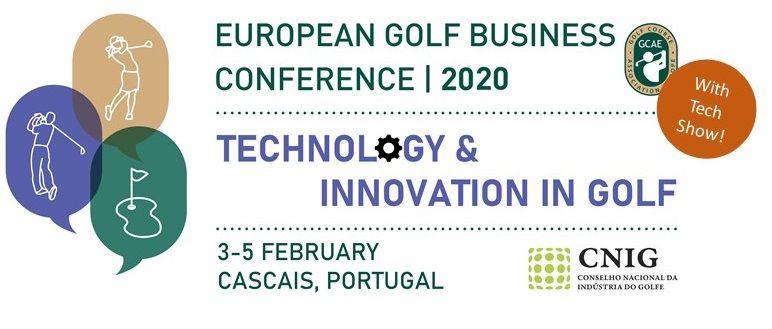 The latest technological solutions will be shown: the newest Tee time reservation systems, Robotic Maintenance, Apps for golfers, Pricing systems, etc.
The conference brings the most forward-thinking people in the golf business together  
On February  3-5 2020 an estimated number of 250 golf course owners, general managers and representatives of the European golf industry will meetup in Cascais for inspiration, fun and networking. Come and join the network. We will make sure you will feel very welcome and at home. Program
Palacio Hotel
Find out more about this year's perfect venue in sunny Portugal: the famous classic beauty of Cascais.
Registration Open
Here you can register yourself and your colleagues.
The Golf Course Association of Europe
The association looks after the interest of more than 800 golf courses across Europe of which most are united in National Golf Course Associations.
For more information: please contact Lodewijk Klootwijk LK@gcae.eu or +31619616624.
Website: www.gcae.eu/